Back to Dutch Cities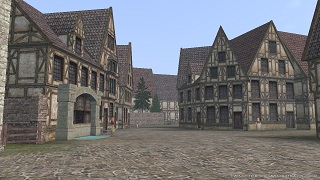 Groningen is a small town located on the North Sea just a little east of Amsterdam. All of the basics are available here although the shipyard is much smaller with fewer suppliers and less inventory.
Market Keeper trade goods
Shopkeeper retail goods
Craftsman rope and shipwright skill books
Tavern food and drink, treat sailors
Bank financial needs, insurance, quarters storage
City Official
Church
Maritime Academy intermediate school
Port Official access to your ship, provisions,etc.
Cacao Merchant
Ad blocker interference detected!
Wikia is a free-to-use site that makes money from advertising. We have a modified experience for viewers using ad blockers

Wikia is not accessible if you've made further modifications. Remove the custom ad blocker rule(s) and the page will load as expected.