Back to Amsterdam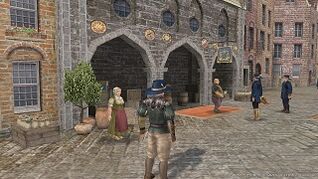 The Pedlar provides remedies for a variety of ailments and problems that you may encounter on your journeys. They also offer a weapon useful in land battles.
THE STAND: ITEM -- USE -- DUCATS
LIFESAVERS -- RESCUE SAILORS -- 1065 D
FIRE BUCKETS -- FIGHTING FIRES -- 1123 D
CARPENTRY TOOLS -- SHIP REPAIRS ATSEA -- 690 D
LIME JUICE -- CURE SCURVEY -- 952 D
RODENT KILLER -- RAT EXTERMINATION -- 1011 D
SPARE SAIL -- REPAIR THESAILS -- 1950 D
FRANCISCA -- THROWING ATTACK -- 2248 D
DECK BRUSH -- SWABBING THE DECKS -- 786 D
Ad blocker interference detected!
Wikia is a free-to-use site that makes money from advertising. We have a modified experience for viewers using ad blockers

Wikia is not accessible if you've made further modifications. Remove the custom ad blocker rule(s) and the page will load as expected.