This is the general discussion page for the wiki! New founders should leave a nice welcome message and encourage new visitors and editors to leave a note to get the conversation started.
---
Hello to all visitors. I am Sure Breeze the creator of the Ports of Uncharted Waters Wiki, my in game name is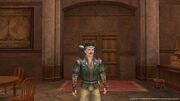 Hammock so keep an eye out for me on the open seas.
This is where you can leave information about cities, landings, trades, quests, adventures and battles that will be used to improve the pages contained herein. Feel free to browse the site (it is under construction so bare with me) and you will discover the types of information we are looking for.
You may also leave me personal messages and ideas here as well. Thank you for all your help and I hope you enjoy the site.
Ad blocker interference detected!
Wikia is a free-to-use site that makes money from advertising. We have a modified experience for viewers using ad blockers

Wikia is not accessible if you've made further modifications. Remove the custom ad blocker rule(s) and the page will load as expected.