Back to Amsterdam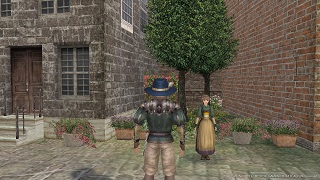 The Trainer will help you with pet rearing and changing pets, you can also learn how to make pet food here.
PRODUCTION: ITEM -- SKILL REQUIRED -- [NEEDED] -- DUCATS
FRUIT AND VEGI MIXED FEED -- COOKING RANK 12 REQ, [5 CUT VEGIS, 2 CUT FRUITS] -- ?
MEAT AND SEAFOOD -- COOKING RANK 12 REQ, [2 MEAT CHUNKS, 4 FRESH FISH -- ?
LIVESTOCK MEAT PASTE -- COOKING RANK 13 REQ, [5 MEAT CHUNKS] -- ?
CACTUS STEAK -- COOKING RANK 14 REQ, [2 CACTUSES] -- ?
Ad blocker interference detected!
Wikia is a free-to-use site that makes money from advertising. We have a modified experience for viewers using ad blockers

Wikia is not accessible if you've made further modifications. Remove the custom ad blocker rule(s) and the page will load as expected.